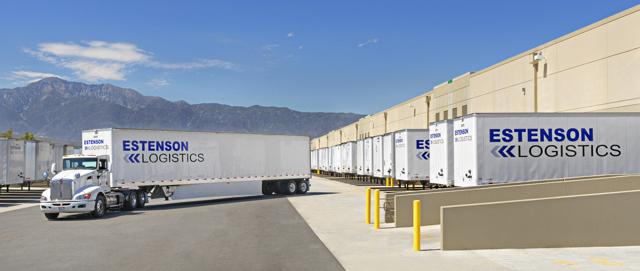 Source: Google Images
Review
Hub Group (NASDAQ:HUBG) announced this past Thursday after the market close that the company had acquired Estenson Logistics for $ 306 million. About a month ago, I wrote an article assessing the potential companies that Hub Group was looking at, as well as a range of where the company would land on a purchase price.
One of the few examples I mentioned, ironically, was Estenson Logistics, as I anticipated a deal within the $ 200 to $ 400 million range. Although I was also optimistic that Hub Group itself could be acquired, my hunch was that the Yeager family was not looking for an early retirement payout.
Hub Group provided investors and analysts some good information on the Thursday call, with details for the deal's financing, as well as Estenson Logistics' operations and growth. The key statement from management was that they had been seeking a company from the dedicated space as Hub Group's top 30 customers had expressed strong interest in having this type of service to complement shipping needs.
Management stated:
"There will continue to be strong growth among shippers to outsource their non-core functions, which we believe will accelerate due to the upcoming changes in regulatory requirements as well as demographic changes in the driver market."
Referring to the electronic logging device (ELD) rule which will be in effect this December, and the generational shifts impacting driver supply. Paper logs will no longer be allowed by the end of this year to record hours of service (HOS). For drivers, having the opportunity to work in a dedicated operation provides greater flexibility for off-work activities due to the much shorter nature of average shipment lengths.
Management also stated that Estenson Logistics met its 5 key criteria, including diversity of service, cultural fit, strong management, not a fixer-upper and immediately accretive. The company is family owned and run by its founder, Tim Estenson.
Estenson Logistics' most recent annual revenues were at $ 250 million, or 7 percent of Hub Group's $ 3.5 billion in total revenues for 2016. On a net revenue basis, Estenson Logistics' revenues were 55 percent of the $ 455 million in 2016. The company's services include dedicated contract carriage, safety and maintenance, logistics management and consulting and specialized equipment. The company operates over 1,200 tractors and over 5,000 trailers at approximately 120 customer locations, with over 1,700 employees.
Important for investors, Hub Group stated that the potential for cross-selling is substantial, as the company has identified about $ 2 billion of annual dedicated spend across its 30 top customers. Hub Group guided conservatively for cross-selling synergies to start at $ 8 million in 2018 and to ramp up to over $ 100 million of total incremental revenue in year 5.
The purchase price of approximately $ 306 million included a $ 17 million amount related to recent purchases of tractors and trailers. Excluding the $ 17 million, the transaction represented an enterprise value of about $ 289 million or 6.75 times 2016 adjusted EBITDA; roughly $ 42 million. These amounts both reflected around 25 percent increases for Hub Group's current enterprise value and 2016's EBITDA.
The deal is expected to be slightly accretive in 2017, and to add over $ 0.20 per share for 2018. Based on current analyst estimates of $ 2.14 per share for 2018, this would add another 9 percent. As of the first quarter for 2017, Hub Group had just over $ 150 million in cash. In addition, the transaction will be financed by secured equipment notes assumed from Estenson Logistics and borrowings under a new $ 350 million unsecured credit facility. Hub Group believes that pro forma debt to EBITDA will be slightly under 2 times, a substantial increase from the current 1 times EBITDA.
Summary
There are a few things that stood out from this call. First, the $ 2 billion opportunity for dedicated is a huge potential boon for the Hub Group, yet the 5-year expectation reflects only 5 percent of this. Management will take a methodical approach to not "overtax" its new operation, and to keep the high service and safety aspects of the company intact.
The other interesting point was Estenson Logistics' scale of $ 250 million in operating revenues. Management stated that this growth had a 15 percent compounded annual growth rate (CAGR) over the past 5 years, excluding fuel surcharges. But that management expects the company to grow at a 19 percent CAGR.
Without Estenson Logistics, Hub Group was estimated to grow its top-line by 8 percent to $ 3.9 billion. Estenson Logistics may exceed $ 300 million in operating revenues when including fuel surcharges for 2017, pushing Hub Group closer to $ 4.2 billion and $ 4.4 billion for 2018. Management has stated their goal of getting to $ 5 billion in revenues; the Estenson Logistics deal looks like it will help drive this sooner.
Getting to the accretive aspect of the deal, management stated that Estenson Logistics' operating margin was 6 to 7 percent. This margin is substantially higher than Hub Group's 1.5 to 2.2 percent level over the past few years (on a gross revenue basis). This also places Estenson Logistics with an operating ratio (OR) near the 93 percent level.
Hub Group is one of the top intermodal service providers in North America. The company is taking a similar approach to J.B. Hunt Transport (NASDAQ:JBHT) which has the largest intermodal operation in the region but also has a very strong presence in dedicated.
Including the expected accretive results for 2018, Hub Group is trading below 15 times estimated earnings. This valuation multiple is substantially lower than the 2015 freight and energy recession lows for the company at year-end.
The Estenson Logistics transaction has provided Hub Group with a potential new revenue stream, with strong upside potential. The best part of this is that Hub Group has a great opportunity to focus specifically within its existing customer base to further grow its newly acquired dedicated services.
With the opportunity for substantial improvements to Hub Group's net revenues, operating income, EBITDA and diluted earnings per share (EPS) growth by 2018, the company is poised to return and/or to exceed the $ 50 per share level. Look for analyst upgrades in the near term.
Disclosure: I am/we are long HUBG, JBHT.
I wrote this article myself, and it expresses my own opinions. I am not receiving compensation for it (other than from Seeking Alpha). I have no business relationship with any company whose stock is mentioned in this article.